hotels and apartments
sport and leisure
localities
information

Your search
Valle di Selva dei Molini / Mühlwaldertal: Hotels, B&B, Residence and holiday apartments
Lappago / Lappach (Valle di Selva dei Molini / Mühlwaldertal)
The residence Sonneck is situated in the picturesque village of Lappago and offers seven comfortable apartments with kitchenette, bathroom and a terrace for sunbathing, with a unique view of the surrounding mountains.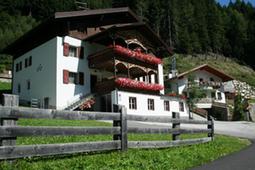 Selva dei Molini / Mühlwald
The cozy guesthouse Oberwirt lies in the center of the village, on the edge of the forest with stunning views of the highest peaks of the valley. Both in summer and winter you can take lovely walks directly from the house, go mountain biking or skiing and take sledge trips.
Selva dei Molini / Mühlwald
The Alpine Hideaway Das Land Palais is located above the beautiful Valley of Selva dei Molini, surrounded by meadows and a charming landscape. Here you can relax in a magnificent nature and live a feast for the senses.
deals
01/09 - 31/10/2021

from 89€ per night
Characteristics
Selva dei Molini / Mühlwald
A house for your family and friends. The traditional holiday home Oberschneider with a living space of more than 230 m² is located in Mühlwald, in a very quiet location in the middle of meadows. The self-catering house can accommodate up to 16 people.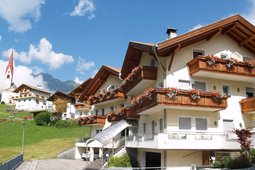 Selva dei Molini / Mühlwald
Sonnwies Aparthotel is located in Selva dei Molini, at 1.220m, and disposes of spacious and comfortable apartments. It is a quiet place, away from the big city noise. In winter you can ski on the beautiful powdery snow on perfectly groomed slopes.
Selva dei Molini / Mühlwald
Welcome in the Hotel Mühlwald! Small but cushy, traditional but modern. The Huber - Niederbrunner family can't wait to receive you in their home! The facility is located in Selva dei Molini, a small village surrounded by nature, mountains, lakes, woods, streams.