hotels and apartments
sport and leisure
localities
information

Your search
Residence Valle di Tures / Tauferer Tal
Valle di Tures / Tauferer Tal: Accommodations with kitchenette or kitchen and possibility of additional hotel services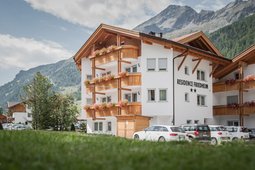 Riva di Tures / Rein in Taufers
The Residence Friedheim is set in a sunny and peaceful spot surrounded by amazing mountains. Here you will enjoy a wonderful holiday in an ideal place for hiking. In winter there are many possibilities for an active holiday: alpine skiing, cross country skiing and snowboarding.
Molini di Tures / Mühlen in Taufers
Are you looking for the perfect holiday location, where you can relax and experience lots of fun & action at the same time? Since we are all enthusiastic outdoor-sportsmen and women, we love to give you insider tips for exciting bike, hiking and ski tours.
deals
03/12 - 23/12/2022

from 190€ for 4 nights

03/12 - 23/12/2022

from 333€ per week

25/05 - 25/05/2023

from 60€ per night
Characteristics
Acereto / Ahornach (Valle di Tures / Tauferer Tal)
The family-run residence Roanerhof is located in Ahornach, a real mountain village, and is called by the native habitants "Fochina". The breathtaking mountain scenery of the Zillertal Alps, the Rieserfernergruppe and the Marmolada surround this idyllic spot.
deals
30/10 - 06/11/2022

from 550€ per week

12/12 - 21/12/2022

from 118€ for 2 nights

04/12 - 23/12/2022

from 560€ per week

15/05 - 11/06/2023

from 499€ per week

01/07 - 01/07/2023

from 192€ for 3 nights

01/07 - 01/07/2023

from 198€ for 3 nights

28/01 - 01/07/2023

from 159€ for 3 nights
Characteristics
Campo Tures / Sand in Taufers
Large size, XL-Appartements. Spend your vacation with your friends and family in an ambiance without any stress and struggle. Lack of space? Not here! The spacious holiday homes and luxury apartments in Sand in Taufers offer so much space as you might need!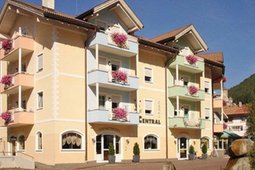 Campo Tures / Sand in Taufers
The Aparthotel Central in Sand in Taufers is the ideal choice for those who want to feel comfortable, relax and unwind in the fabulous Ahrntal Valley. The cozy apartments are perfect to relax after a fantastic day full of wonderful experiences in the South Tyrolean mountains...
Campo Tures / Sand in Taufers
In the heart of Campo Tures 30 km from the Austrian borders, family-run Hotel Alpinum includes a free spa and free Wi-Fi. Rooms and apartments feature a garden or street-view balcony. Accommodation at the Alpinum comes with modern alpine-style furniture and parquet floors.